Sires
Name: Goodwin's Tru-Vu Royal Scotsman "Caleb"
Age: 100 months
Caleb is our newest sire and is a non-carrier for PRA, CEA, DM, and MDR1. He has large naturally tipped ears and has a lot of stamina! He has a strong eye for herding though we have never trained him for that purpose. He is a sable with a full white collar.
Reference Sires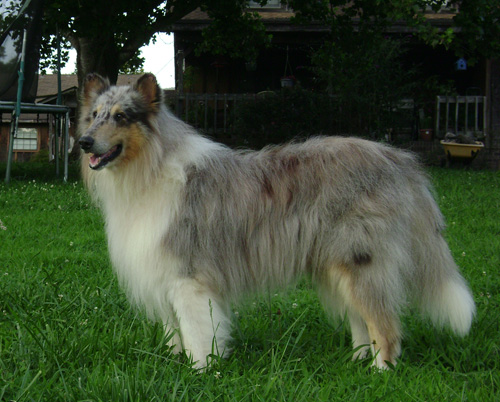 HCC Rascal
Born 2007-Died 2014
A wonderful dog that is sorely missed. He taught us so many lessons and was the best dog we ever had. He was very good at tricks and guarded our animals faithfully. Barron is one of his sons.