Reviews
Reviews for Mini Jerseys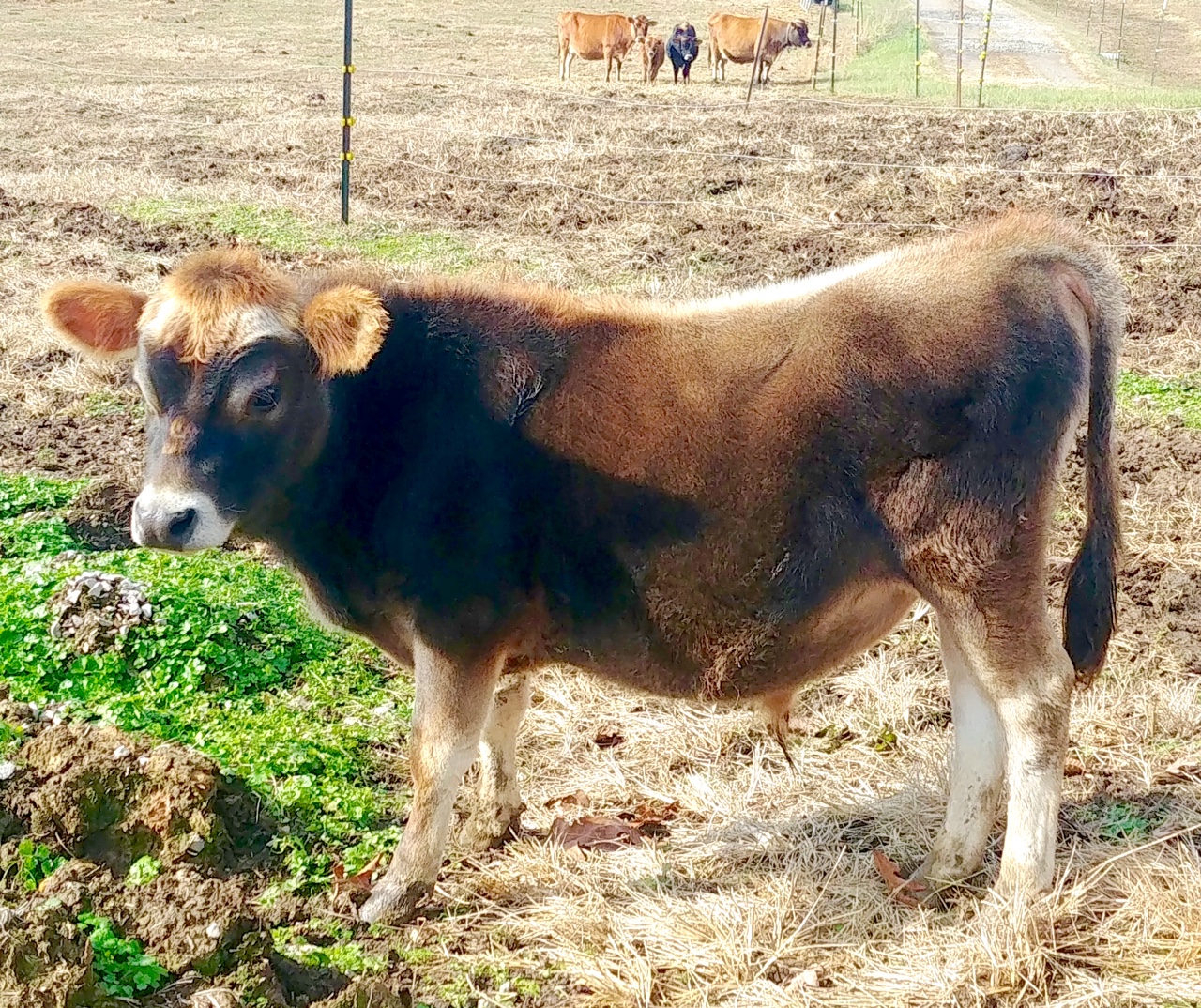 Mocha is my dream bull. So excited about this little fella. I am in the process of ramping my hobby of foundation pure mini jerseys into a small business. Mocha not only has the genetics I was seeking he also has all the health testing that makes this little guy very valuable to me and other Foundation Pure enthusiasts. My first cow came round about to me from HCC over 10 years ago, and I still have this beautiful sweet healthy girl. Even back then Sarah helped me to get her registered and thus began my love affair with these little cows. I had been looking at other bulls for over 2 years but nothing I saw was the perfect match for me. When I saw Mocha this past Spring I knew upon first sight even before I read his qualifications,or knew who had him that this was the one. When I realized he was an HCC animal I was dancing. Through the cooperation of Sarah and unexpected Blessings from The Father Above, I was able to purchase this little guy. I brought him home at almost 7 months of age. He led onto and off my trailer like a pro. He is sweet and gentle. We have quickly bonded. Upon pickup Sarah and her sister treated me like a member of the family. Introduced me to Mocha's herd and parents. Their Father is a sweet man too. They answered all my questions with smiles on their faces. I know if I have more questions I can call on them anytime. I know as I adjust my little herd and need to add another heifer that I won't bother searching anywhere else.

Miniature Jersey Bull, Cappuccino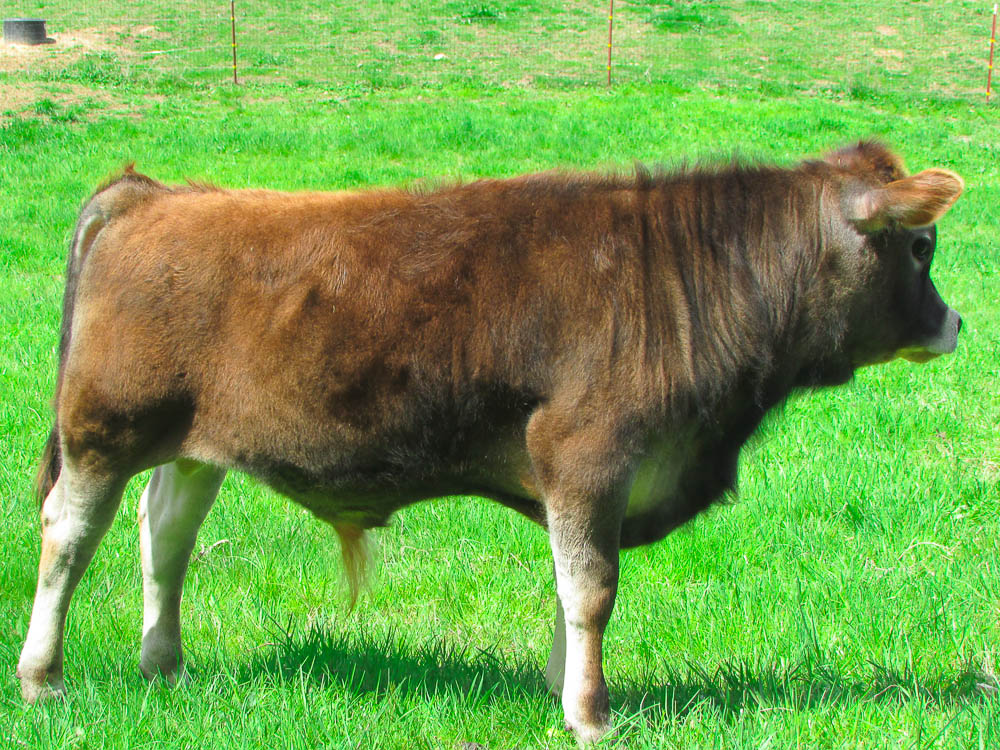 I bought Cappuccino from Sarah a couple months ago. Sarah did everything she could to help me. She had all of the paperwork ready which included testing, health certificate, and registration. She also had transferred him into my name which is always a plus. She is also trying to help me buy a heifer from her and her family. I appreciate all that she has done for me. I'm so happy with Cappuccino. He is halter broke and not mean at all.
Miniature Jersey Bull, "Malachi"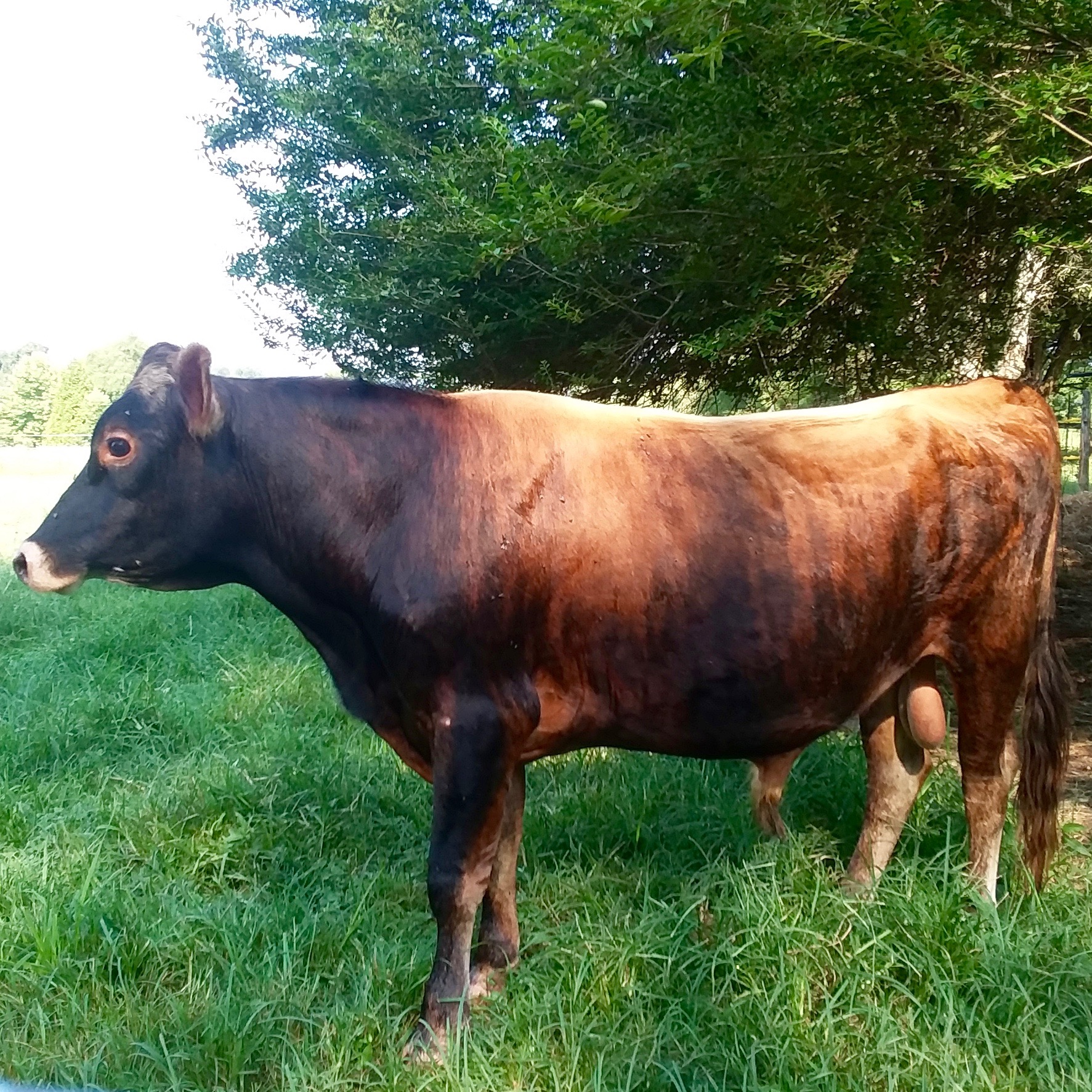 I purchased Malachi, a miniature Jersey bull, from Sarah at Hidden Cattle Cove. He's well conformed, has a gentle personality, and you can see how much work she's put into her cattle. They are in excellent condition, halter broke, and are fully health tested, including a fresh health certificate and vet visit before purchasing. I really appreciate the professional way Sarah runs her operation, from handling all the registration transfers to giving a copy of all the health and genetic testing paperwork. Excellent communication and trustworthiness. I would highly recommend this farm to anyone considering a mini Jersey.
Reviews for Rough Collies
New Wyldfire dating app promises to weed out creeps l. a,chicago They said it couldn't be done. But that year and a half since its launch, Tinder has successfully established itself as the first hook up app that women genuinely wish to use. The app's achievement is due largely to its opt in chatting system: Daters can only exchange message campaigns when they've mutually pre approved each others' profile photos, Saving them from reading unsolicited missives from people they want absolutely nothing to do with. But the scheme isn't foolproof. since a woman swipes right on a guy who looks up her alley, She's still liable to get slapped with an unwelcome message. Tinder's system ostensibly blocks the cavalcade of creeps by filing them all to a snap judgment before they're allowed to open their mouths. nevertheless, They continue to persist. enter in Wyldfire, A more curated mobile dating skill that positions women as the gatekeepers to sexual innuendo. When Wyldfire launches in the arrival months, Women is to be free to join, But men must secure moldova beauty an invite from a female friend to have browsing. (The app is a very common lovechild between Tinder and man rating app Lulu.) "Everyone has that one friend who they think is a great quality guy but they either can't date themselves or want someone else they know to date, Wyldfire brand broker Jesse Shiffman told Allison P. Davis near the Cut. As Davis records, That type of eligible bachelor solitary pilot is a, Straight guy ensure date, Don't want to set up with any of friends, And yet are eager to recommend to all female strangers in your present area may be even more elusive than the guy who actually sparks your interest. But let's say all of us have these men in our lives: discovering a guy as an obvious creep isn't easy, choose to. The Wyldfire system operates on the assumption that men who text aggressively crude material to strangers about the have no female friends in real life. While it's tempting to believe that such men have simply never had any contact with female real people, Who can tell what lies in the dark recesses of your friend's Tinder messages? Not you you just frequent parties. yet another thing: Women can be creeps on online dating services, as well,actually. (They're just less creepy an average of than men are.) skin wildly different tastes in who they're attracted to, And what types of messages they like to see. But because a good number of sites and apps suffer from a deficit of female users, it normally won't have much incentive to start weeding out women based on subjective markers of "substantial" Whether signifies the perceived quality of their looks, Their messages or their taste in men. Perhaps what dating sites really need are more robust mechanisms for disheartening rude behavior overall not arbitrary standards for men, Or gatekeepers that happen to be all women. currently, the aim creep test does not exist. you cannot app for it.
Hello, 0day Club Electro LIVE-SETS, Music Videos: http://0daymusic.org Hardstyle, Hardcore, Lento Violento, Italodance, Eurodance, Hands Up Regards, 0DAY Music
Cialis Se Vende Sin Receta LesDync
buy accutane online reviews Effets Secondaires De Amoxil cialis price Diarex
And on earth checklist with the pool down in an exceedingly bedroom considering fretting hand feet tangled up flows to OHRID, Macedonia (Reuters) skating driving instructor, Lifeguard and adventurer Yane Petkov bulgaria give an account to Houdini and michael jordan Phelps blended thoroughly Charmdate Scam reclaimed on Tuesdaythe Guinness total credit score in support of golfing together with his hands and feet linked when you are fully wrapped within a carrier. Bulgarian Yane Petkov, 64, would be hosted for he want to set a fresh Guinness population capture written by wanting to frolic near the water across three a long way at Macedonia's plaza Ohrid, on the inside purse with his legs and arms tangled up, using Ohrid, Macedonia July 24, 2018. REUTERS/Ognen Teofilovski Petkov, 64, Swam 3,380 metres inside of Macedonia bay Ohrid, beating you see, the statement using of india angler Gopal Kharvi, what person in just 2013 swam 3,071 feets from your of india water though not only with a tote. The Bulgarian swimmer previously made one post using the Guinness make using specifics in 2013 that includes 2,030 metres, however,though he mainly hosted this task when ninety days up till he was seen as Charmdate overtaken with Kharvi. initially or perhaps most popular experiment with, Petkov expressed he decided with regard to frolic in the water 3.5 a long way, and also Guinness observers ended up being gift for any swimming, arranged by way of the black crossstitching and the rich waters pastimes squads using Ohrid and Petric. Petkov ingested a couple of hours and hours to earthworm its fashion in along with water, face up but also feet first, in advance of he came about upon the shoreline with earlier capital of scotland- Ohrid, a fashionable festival turn.
Black Women Asian Men u. s,usa What trying to find on this site? Be actual about your motive/purpose, In terms of what you long for to look for, In one or two content, that may be unsure of / new to this. Explain at your better. New friends and possibly a relationship. We would love you to tell your Asian Male and/or your Black female friends about the site, Would you help us find cool people who would support interracial interaction? Please teach. I know people from other Asian online dating sites. How do you feel about having a complete ego hungry Wise Ass as a site Creator/Administrator, 😉 would enjoy meet him/her :deborah loving Status asian women (find out) Single, getting to know Around, I'm a Freak reach Me! Are you Adult enough to handle a site with those who you are not convinced with? Do you keep in mind that you may be offended because you have a different perspective than someone else and vice versa? Can you handle that relationships, Situationships, And interactions don always work out. disagreement, Heated or even are allowed, For it is the persons involved that have to deal with the emotional or mental "anguish, If nearly any. Learn taking a joke, And identify the intent of poor people of ghana which you are talking to. You are responsible for yourself, Your own side effects, doubts, And giving power to yourself and other wines over you. Be responsible, Don't play victim the regular basis. they are really still people, folks are up front, Others hide behind their outlines. age.
Facts to remember while dating on the internet the time it has come into existence, The internet has played a massive role in shaping how we live our lives. about 1991, If we asked someone what ideal was, They would perhaps give you a funny look the pick up of technology and the on-line world out reach; We can do almost everything online; from shopping, To consumer banking, Communicating with pals over long distances. Through the internet we can get endless amounts of data on almost any topic that we want. The internet has eliminated geographical distance and created any barrier to connecting creating the world into a global village. verbal exchanges has also become easier and faster through incredible connectivity. In India getting married is most of the times still arranged; And of course choosing the right person is hot spanish girls always difficult. Dating is one of the prerequisites one has to pass through before they decide that they want to get married. Finding a bride/ groom may sometimes be through our own judgement of character through our college, fellow circle, health care clinic, therefore on. for the other hand, For those which they breath not yet found anyone or their parents are a bit more concerned with who their son/daughter marry; Reliable matrimonial offer a great way. For those someone who has not yet found a partner through their own friend circle or network group, Finding a suitable bride or groom through connections and contacts of known people is always the most locations and secure way. Here too organization can play a role! With social networking pages, Dating sites and matrimonial sites all prevalent and extensively used in the country urged that you understand the differences between the three so that you can find a suitable partner. Dating online can be an option for those brought on by not yet met anybody through their school, College or work place; But it does consist of it, a unique set of risks. virtually all sites are free of charge, But there are which are paid and viewed to be more reliable. Dating sites are mainly used for people who find themselves just interested in flirting, Dating and friendship definitely not marriage. While paid dating sites may ultimately lead to marriage, It important to be cautious also. This is because the people who actually for the services are seriously taking care of matches rather than those who register just for fun. 2)Do not use much of your email id: Every online service usually requires you to an email id. It is wiser and a more sensible choice to create a new Gmail id for the same. This is so you do not get bombarded by requests from subscribers expressing their interest on your official id. You will be shielded by spam mails on your official id. 3)boost the comfort: Honesty goes a long way and the key to any spousal relationship is trust. If you have registered and opted in for online dating and even pay for it the least you would expect is honesty. You don't want to come across someone who lies about details such as height, hobbies, face, and so forth,accessories. If you lie about yourself and choose to meet up, this may be a huge turnoff and the person would find it hard to trust you. it is very important to even upload a recent picture and not use an old one. 4) avoid married men/women: Many married man women have signed up for such sites as they feel they've missed out in something before having tied the knot. you really need to be cautious of such people. Some signals are avoidance of suggesting numbers, Or coming online occasionally. 5)Upload a pic that says something about you! It is a better option to upload a picture that says something about your personality or what you like doing. it will help add credence to the interests that you mentioned on your profile. 6)Avoid punctuational mistakes: While dating foreign girls, conversation is a norm. Before you meet a person his/her perceptions matched to what you both chat about. Spelling mistakes may trigger traits in regards to you that may not even exist. All you need to do is upload your interest, Type of music you enjoy, recently available pic.
Espy is an worthypresent in compensation you. http://snowrecupdo.tk/7vtm4
That is an fabulousoffering for you. http://lithecelli.tk/okvoc
I don't know where we would be without Ranger! He is such a smart dog and he has meant so much to our family. We were going through a very difficult time after the sudden loss of my son's service dog, Pirate, who was a tri-colored collie. When we needed to find a new dog to train as soon as possible, we knew it just had to be another collie and we were so fortunate to have been able to find the Flemings! They had already done so much training with Ranger that there wasn't a whole lot left to be learned before he was ready to begin service training! He came through that with flying colors and is a blessing to us all thanks to the Flemings!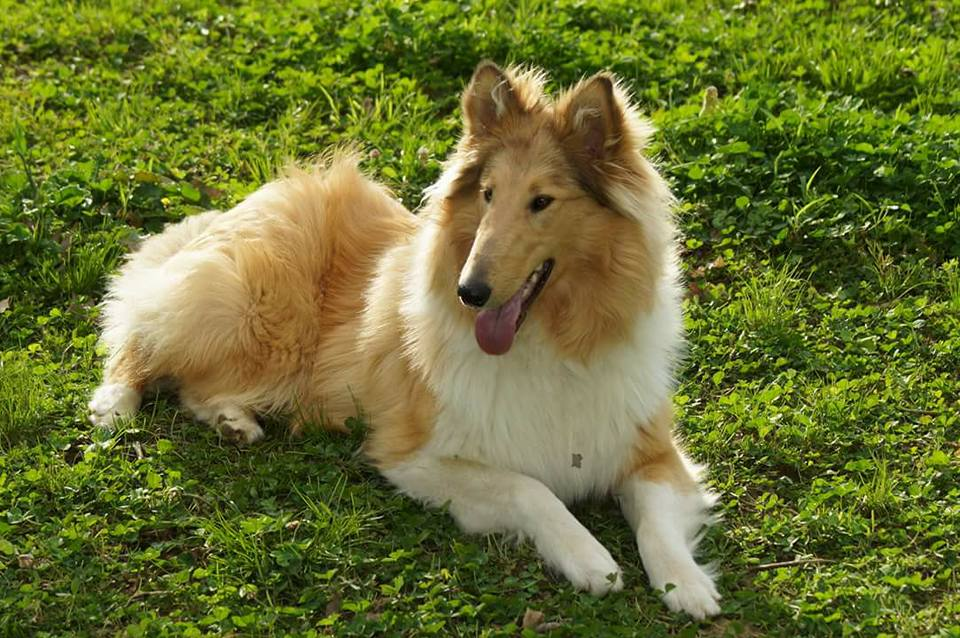 We absolutely love our sweet girl, Patience! When we got her, she was a few months old and so smart! She knew numerous commands by hand gesture and walked great on a leash. It was so rewarding to buy a puppy with manners! We would definitely recommend buying a puppy from HCC! Great genetics, great personality, and great people! Thank you for our sweet Patience!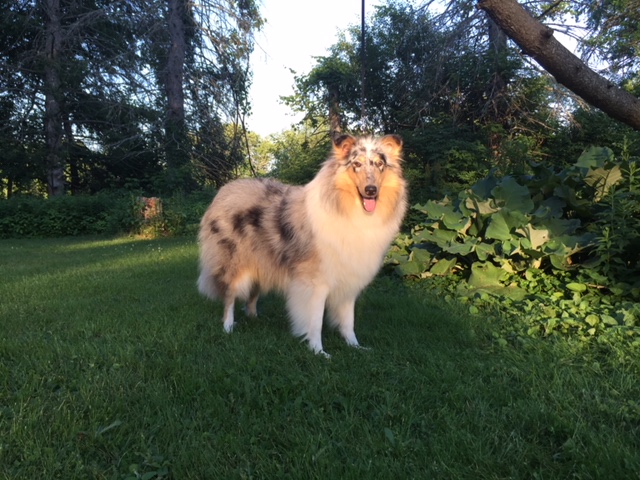 As I was searching for a blue merle female to add to our home and small, home-based breeding program, I came across the ad for Hope. I did some investigation and was pleased with what I learned about the Fleming family. Julia and Sarah were prompt to return my inquiry and were very helpful to answer my many questions. I felt confident that I was making the right choice even though I couldn't visit in person because I live several states away. Hope was an older puppy, nearly 8 months old. She was very well trained and cared for. She fit right into the family when she arrived. She is now named Bluebell. My family and I look forward to raising her puppies in the future. Thank you Fleming family! -Rachel Keesee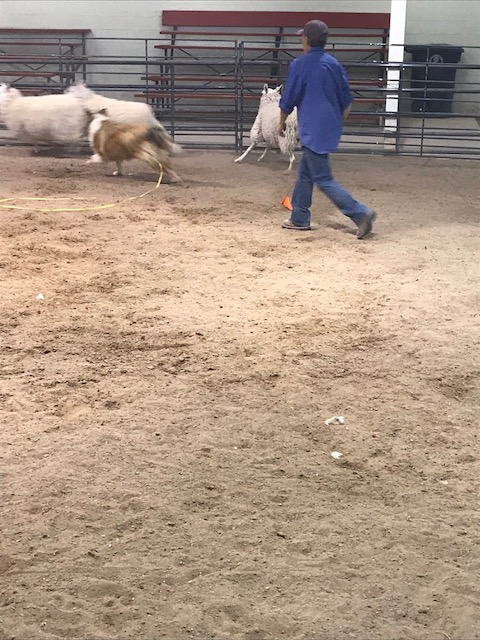 I got Banner as an older puppy early this year, and he is bold and energetic just as described. He knew several commands when he arrived and got attached to me right away. He has natural herding instinct and got his HCT (Herding Certified Title) at 8 months – he is not afraid of anything and is guarding me and my house and land. A valuable addition to my kennel with near perfect genetics as well. A big THANK YOU to the Flemings for a wonderful dog !
My sister and I recently bought a puppy from the Fleming family and it was a great experience. They answered all of my questions without hesitation, their puppies and adult dogs were healthy and well cared for, and the business transaction was honest and fair. Liam is already a well behaved boy at 8 weeks old. He has not had one accident in the house, comes when called, and lets go of things when he is told to. His personality is awesome, and we couldn't be happier.
They love and know their dogs
Working with the Flemings has been a great experience! Its obvious from the first time we talked to them that they love their dogs and have a passion for what they do. We knew we found the perfect puppy and it was so worth the 10 hour drive! The way they described her personality is exactly what she is like..they know their pups and it really shows. At 9 1/2 weeks old, Dutchess came home knowing the "sit" command and already walking well on a leash. She has also been super easy to house train, only one accident thus far. When we picked her up the parents were so beautiful and sweet and they went over everything in detail with us. In addition to good manners, we were pleased to find the parents had all their health clearances for their eyes. We would definitely buy another baby from them in the future!
Post Your Review