Reviews
Post Your Review
Hidden Cattle Cove was easy and great to do business with. We absolutely love our miniature Jersey heifer.  She is very lovable,  friendly and easy to lead. A great addition to our farm. Look forward to doing business with Hidden cattle cove in the future. Thanks again, Brandy Mason.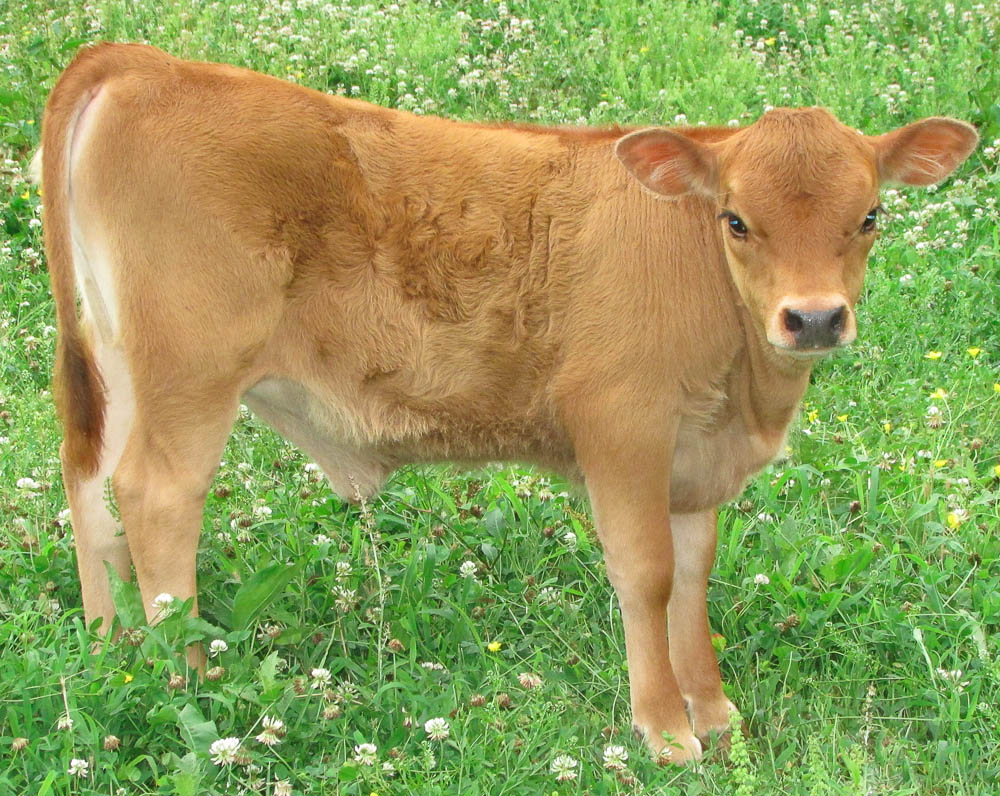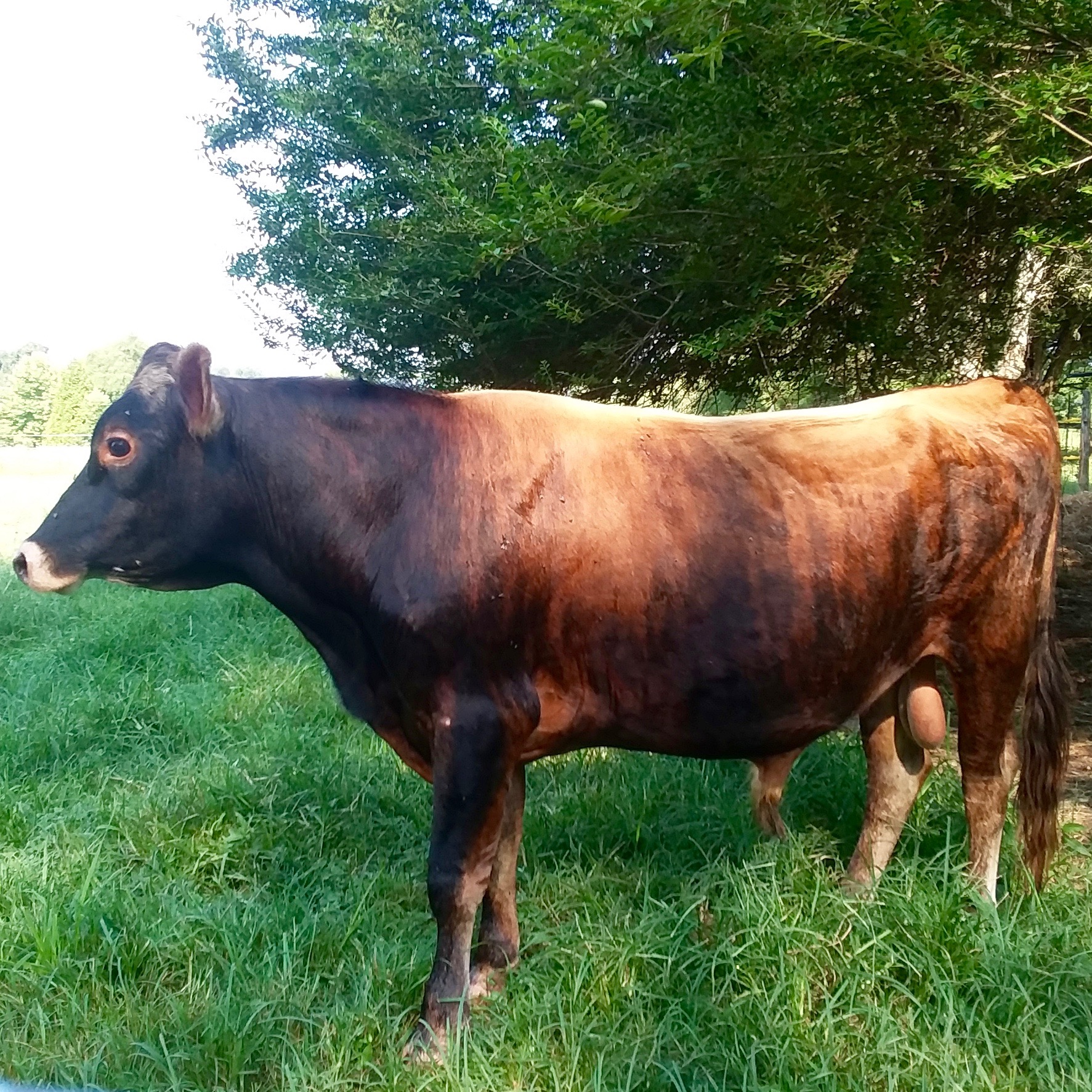 I purchased Malachi, a miniature Jersey bull, from Sarah at Hidden Cattle Cove. He's well conformed, has a gentle personality, and you can see how much work she's put into her cattle. They are in excellent condition, halter broke, and are fully health tested, including a fresh health certificate and vet visit before purchasing. I really appreciate the professional way Sarah runs her operation, from handling all the registration transfers to giving a copy of all the health and genetic testing paperwork. Excellent communication and trustworthiness. I would highly recommend this farm to anyone considering a mini Jersey.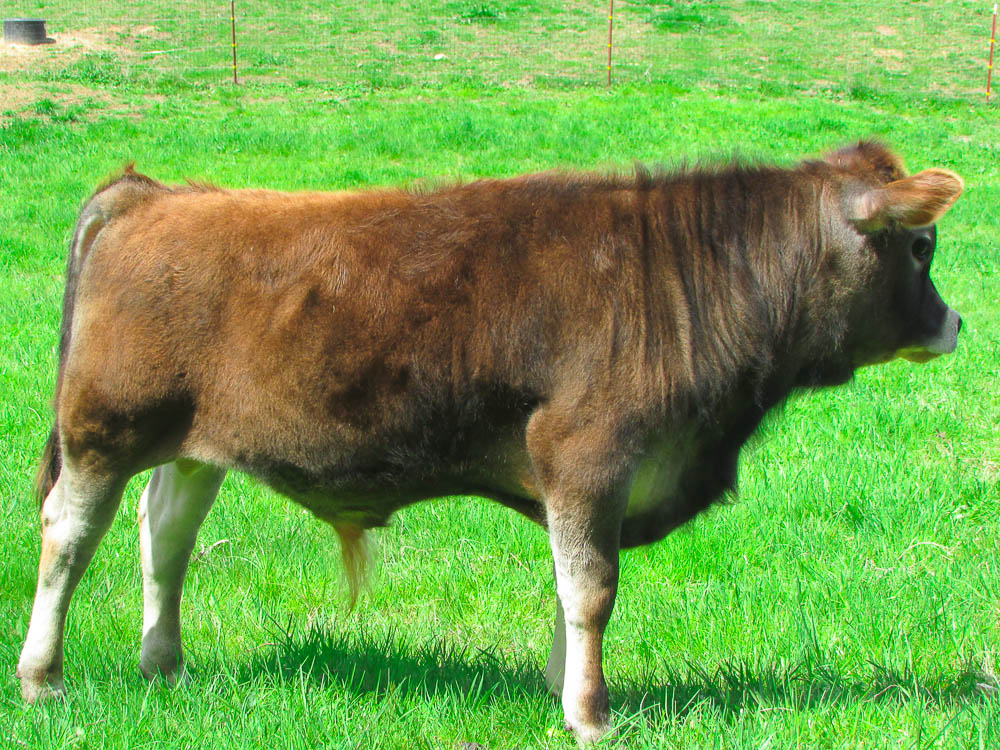 I bought Cappuccino from Sarah a couple months ago. Sarah did everything she could to help me. She had all of the paperwork ready which included testing, health certificate, and registration. She also had transferred him into my name which is always a plus. She is also trying to help me buy a heifer from her and her family. I appreciate all that she has done for me. I'm so happy with Cappuccino. He is halter broke and not mean at all.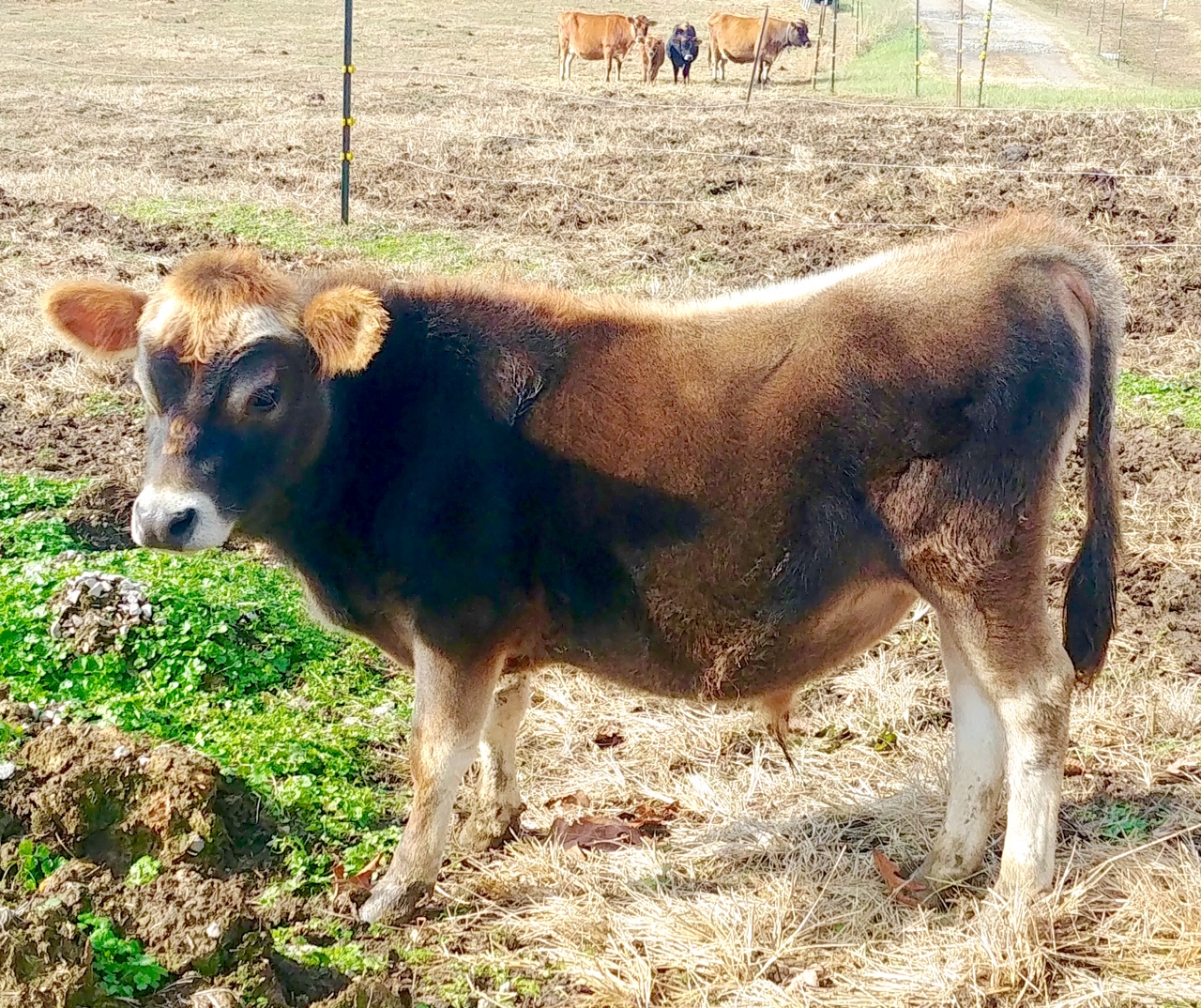 Mocha is my dream bull. So excited about this little fella. I am in the process of ramping my hobby of foundation pure mini jerseys into a small business. Mocha not only has the genetics I was seeking he also has all the health testing that makes this little guy very valuable to me and other Foundation Pure enthusiasts. My first cow came round about to me from HCC over 10 years ago, and I still have this beautiful sweet healthy girl. Even back then Sarah helped me to get her registered and thus began my love affair with these little cows. I had been looking at other bulls for over 2 years but nothing I saw was the perfect match for me. When I saw Mocha this past Spring I knew upon first sight even before I read his qualifications,or knew who had him that this was the one. When I realized he was an HCC animal I was dancing. Through the cooperation of Sarah and unexpected Blessings from The Father Above, I was able to purchase this little guy. I brought him home at almost 7 months of age. He led onto and off my trailer like a pro. He is sweet and gentle. We have quickly bonded. Upon pickup Sarah and her sister treated me like a member of the family. Introduced me to Mocha's herd and parents. Their Father is a sweet man too. They answered all my questions with smiles on their faces. I know if I have more questions I can call on them anytime. I know as I adjust my little herd and need to add another heifer that I won't bother searching anywhere else.